Silent Bid Real Estate Auction: 85+ Acres on Hurley Rd., Bronson, Michigan
Starting Bid: $5,000 per Acre

Parcel ID: 130-021-100-005-97

End Date: Thursday, February 24th, 6:00pm
This auction was held February 24th, 2022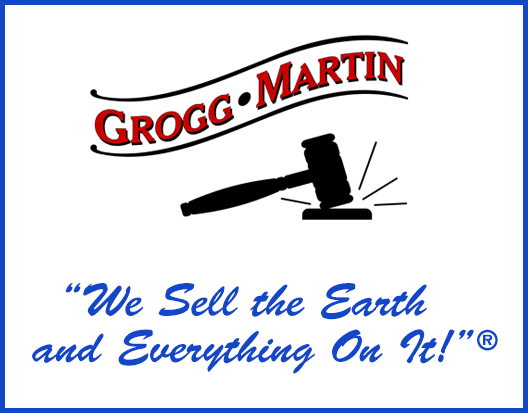 85+ Acres of Prime Wooded / Tillable Ground
Final Bids Due on Thursday, February 24th @ 6:00pm
Located on Hurley Road in Bronson, Michigan
Sellers: William & Cindy MacDaniels
Call Grogg-Martin Auctioneers and Realty at (260) 350-7331 for more information and to place a bid!
More Details to Come!
PROCESS: This real estate is to be offered as a whole parcel selling price per acre with final acreage determined by survey at Buyer's expense. Highest and Best final sales price will be confirmed with sellers on February 24th at 6:00pm. Buyers to call auction company to place bid any time before end date. 260-350-7331
DOWN PAYMENT: $10,000 down payment due day of sale with balance at closing. Accepted forms of down payment are cash, cashier's check/money order, or corporate check. Bidding is not conditional upon financing and it is expected that buyer financing has been arranged prior to day of sale. Closing to be within 35-45 days of signed acceptance on purchase agreement.
AGENCY: Grogg-Martin Auctioneers and its staff are exclusive agents of the seller.
ACCEPTANCE OF BID PRICES: Seller & Auctioneer have the right to accept or reject any and all bids. Final bids are subject to seller approval. Real Estate Purchase Agreements will be required to be signed by all successful parties involved day of sale.
DISCLAIMER: All tract sizes are APPROXIMATE and contingent upon final survey and county approval. Survey to be paid by buyer. Inspections/soil borings must be completed prior to day of sale by buyer, if required or requested. For more information regarding inspections or financing, contact Grogg-Martin Auctioneers and Realty.
SHARE THIS AUCTION WITH YOUR FRIENDS
Learn More at Homesnap $289,900 Address: 112 E Central Ave., LaGrange, IN 46761 0.38
Property Location: 409 & 411 Third St., Howe, Indiana 46746 $375,000 Year Built: 1861
Property Location: 413, 415 & 417 Third St., Howe, Indiana 46746 $275,000 Year Built: 1861
Saturday, April 1st, 2023 Topeka Livestock Auction 601 E Lake St, Topeka, IN 46571 4
Property Location: 10975 E 600 N, Orland, IN 46776 Auction Date: March 11th Lot Size: 20
PEOPLE ARE TALKING ABOUT US
Always a good place to go to get a item of your choosing.
All the auctioneers and ring clerks and workers are funny, honest, and try their best to get it all right to please bidders and consignees alike!