Warren & Anne Patka Personal Property Auction
Auction: Saturday, October 9th, 9:00am
This auction was held October 9th, 2021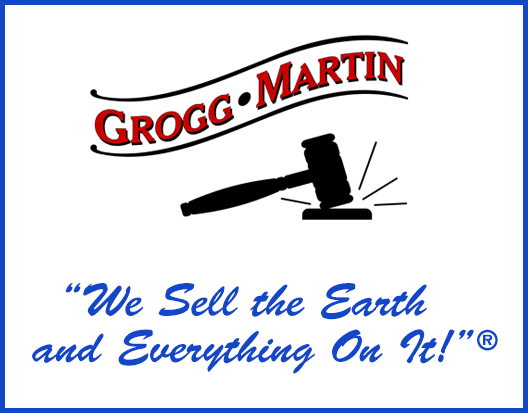 Warren (Anne) Personal Property Auction
Auction: Saturday, October 9th, @ 9:00am
Address: 3025 W 450 N, Howe, IN 46746, at location!
Seller: Warren (Anne) Patka
More Details to Come!
HUGE PERSONAL PROPERTY AUCTION
SATURDAY, OCTOBER 9th, 9:00am
Address: 3025 West 450 North, Howe, IN 46746
Owner: Warren (Anne) Patka
Directions: From US HWY 20, West of LaGrange to 250 West, North to 450 North, West to Home
CAR/GOLF CART/MOWERS/OUTDOOR POWER EQUIPMENT
2007 Ford Edge SEL-All options-131,000 miles, Club Car 36 Volt Golf Cart-New Batteries; 2021 Cub Cadet ULTIMA ZT1 54" Zero Turn Mower; Lawn Roller; 8'x4' Chicken Coop; 100' Antique Sewer Snake; FIMCO Pull Behind Sprayer; Tecumseh TCII Tiller; Pull Behind Spreader; Homelite PS33 Chainsaw; Schumacker Battery Charger; Garden Pump;
ANTIQUES/FURNITURE/COLLECTIBLES/SILVER
Rocking Chair; Decorative Bench; Porch swing; Brass Ash Can; Large Recliner; Several Hall Trees; Solid Oak Baby Crib Rocker; Leather Recliner and Couch; 9 Drawer Full Size Roll Top Desk; Childs Roll Top Desk; Leather Seat Rocker; Round/Oval Kitchen Table with 4 chairs; Cloth Recliner/Chair; Glass Front Kitchen Hutch; GMFG Co. 4' 50 Cal. Shell casing; Buttons; insulators; English Saddle – Australian; Bird/Parrot Aviary; Miali Pottery #2 Crock; Sauder Dressers; Children's Dresser Set; Full Size Bed/Headboard; 8' Solid Oak Rectangle Kitchen Table with benches; GE Commercial Convection Oven/cabinet; Montgomery Ward Sewing Machine; TV's'; Indoor Garden Shelf; Corelle 16 pc. Dinner set; Melamine Dinnerware; Fox Call
HOUSEHOLD/CAKE DECORATING EQUIPMENT/KITCHENWARE
Bolling Balls; MULTIPLE sizes NEW cake/cookie boxes; Children's Games; Misc. Pots/Pans/Dishes; Kenmore upright Freezer; Round outdoor heater; Folding Lawn Chairs; Weber Series II Platinum Grill; Styrofoam/Coleman Coolers; Crossbow; Misc. Fishing Equipment; SCHWINN Varsity Bikes; Space Heaters; Paint Sprayers; 3 ton floor jack/jack stands; Misc. Cake Decorating Pans/Equipment
DEWALT/SENCO/BOSTITCH WOOD SHOP TOOLS/POWER EQUIPMENT
Sears 7.5" Table Saw; Hog Feeder; Sears Tool Chest; 5" Vise; Duralast Creeper; DeWalt DW756 Grinder; Kerosene Heater; Bostitch Model N88RH Nail Gun; Ingersoll Rand 231C ½" Impact Drive; Senko SOS 55XP Nail Gun; Senco Nail Guns; Craftsman Utility Sharpener; Leigh Super 18 Jig; RIKON 14" Saw Model #1-326; DeWalt DW746 10" Table Saw; Jet 12' Drill Press; Bostitch Nail Guns; Pneumatic Paint Sprayers; DeWalt DW708 Saw; Ingersoll Rand Pneumatic Impacts; DeWalt D28474 Grinder; Multiple DeWalt Drills; Makita 18V Drill; Multiple DeWalt Routers; Freud Industrial Router Bit Set; Multiple Senco Nails; Multiple Freud Bits; Powermatic 701 Drill Press; Grizzly G1026 3 H.P. Shaper; Grizzly G0512 Edge Sander; Grizzly G9957 12" Table Saw; Jet 15" Planer; Craftsman 60 gal. 230 Volt Air Compressor;
Refreshments Available
Mike, Kenny
Cash, Check, Credit/Debit Card Accepted
SHARE THIS AUCTION WITH YOUR FRIENDS
Learn More at Homesnap $289,900 Address: 112 E Central Ave., LaGrange, IN 46761 0.38
Property Location: 409 & 411 Third St., Howe, Indiana 46746 $375,000 Year Built: 1861
Property Location: 413, 415 & 417 Third St., Howe, Indiana 46746 $275,000 Year Built: 1861
Saturday, April 1st, 2023 Topeka Livestock Auction 601 E Lake St, Topeka, IN 46571 4
Property Location: 10975 E 600 N, Orland, IN 46776 Auction Date: March 11th Lot Size: 20
PEOPLE ARE TALKING ABOUT US
All the auctioneers and ring clerks and workers are funny, honest, and try their best to get it all right to please bidders and consignees alike!
Always a good place to go to get a item of your choosing.