Mahlon Dunkel Farm Land & Equipment Auction
Auction: 9:30am – Real Estate: 1:00pm
This auction was held February 15, 2020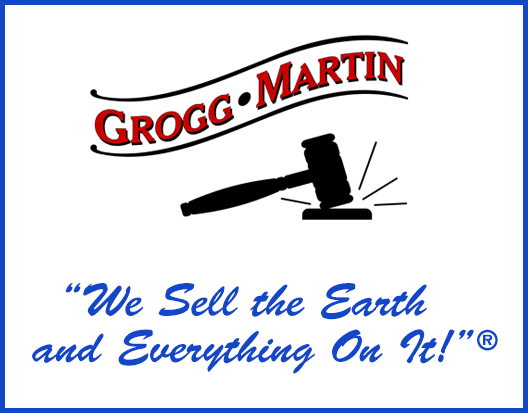 189+/- Acres in Four Tracts
189+/- Acres of Prime Farm Land/Woods with Ranch Home and Outbuildings selling in 4 tracts. Excellent selection of high quality farm equipment, implements, and tools! This property is located on 100 S between 400 E and 500 E.
Tract 1: Approx. 56+/- wooded/wetland acres. Excellent logging/hunting
Tract 2: Approx. 80+/- tillable acres
Tract 3: Approx. 48+/- tillable acres w/ Ranch Home, Quonset, Grain Bins, and Outbuildings
Tract 4: Approx. 5.5 tillable acres
Truck / Tractors / Gator / Implements
John Deere 5425 FWA Tractor w/cab & 542 Loader-434 Hours-Quick Attach; John Deere 5203 FWA Tractor-702 Hours-Quick Attach; 2012 Dodge 1500 Single Cab 4×4-4.7 lt. V8-54,000 miles; 2012 John Deere 625i Gator-Hydraulic Bed-Power Steering-1364 Hours; Ford Jubilee Tractor; Farmall H Narrow Front Tractor; New Holland MZ14H Zero Turn-14HP 36" Deck; Dunham Cultipacker; New Holland 5407 3pt. Sidebar Disc Mower; Long 1199-B 3pt. Backhoe; Killbro's Model 350 Gravity Wagon; 14' Aluminum Boat w/ trailer; Whate Wheeler Paddle Boat; John Deere 272 Grooming mower-3 pt.; Frontier RC2072 6' Bush Hog; Spike Tool Drag; John Deere Disc; Irrigation pipe w/wagon and Rovatti PTO Pump; John Deere Suitcase Weights; John Deere Slab Weights; John Deere Electric Power Washer
Tools
Homemade Rope Whick; drawbars; burn barrel; 2 wheel carts; bikes; Live Traps; Deere Stand; Ladders; log chains; grease guns; many tools/tires/parts too numerous to mention285/75/24.5 Semi Tires; Sweep Auger-14'; Chain/Snap binders; Wheel Barrow; Delta 10" Radial Saw; Toolkraft Table Saw; Air Compressor; Barbed Wire Rolls; Chicken Fence Rolls; Hog Feeder; Chicken Roosts; Dog Kennel
Antiques / Household
#12 Crock, # 5 M.C. Ward Crock; Aluminum Wash Basins; Aluminum Waterer; Stainless Steel Creamer; Antique Maytag Washer; file cabinets; New Idea Hand Sheller NO 1.; Renzoil Oil Cans; Potato Planter; Marathon Thermometers; Lambright Farms Lantern; Old Lantern; Lambright, Inc. Thermometer; Fishing Gear; Hudson Comet Hand Sprayer; Hanson Scale; Oahu Publishing Guitars (2); Minimax Motor Oil Cans; Many Primitive Hay Tools & Pulleys; Unico Motor Oil Cans; Wood Frame Windows; Valvoline 50 gal. drum
Guns
Winchester Model 94 30-30; Winchester Model 97 12ga w/30" Full Hastings bbl.; Winchester Model 97 16 ga.; Winchester Model 1300 Rifled Slug bbl. w/ scope; Winchester Model 1300 Smooth bore slug bbl. w/ scope; Winchester Model 1300 Smooth bore slug bbl.(2); Winchester Model 24 side by side 16 ga.; Remington Model 788 243 w/ scope; Remington Model 788 308 w/scope; Remington Model 760 6mm REM. w/ scope; Remington Model 870 Express 12 ga. Combo; Remington Model 870 Express 20 ga. Combo; Ruger Model 10/22 Woodstock; Westernfield 20 ga. Pump slug bbl.; Taurus Model PT100 .40 cal.; AMT Auto magi 22 WMR 6" bbl.; Single Pump Pellet Rifle (2)
PROCESS: This real estate is to be offered in 4 separate tracts. Bidding will be open to all 4 tracts and as a whole as determined by auctioneer day of sale. Bids offered on single tracts or as a whole may compete. Highest and Best final sales price will be confirmed with sellers.
DOWN PAYMENT: 10% down payment due day of sale with balance at closing. Accepted forms of down payment are cash, cashier's check/money order, or corporate check. Bidding is not conditional upon financing and it is expected that buyer financing has been arranged prior to day of sale.
AGENCY: Grogg-Martin Auctioneers and its staff are exclusive agents of the seller.
ACCEPTANCE OF BID PRICES: Seller & Auctioneer have the right to accept or reject any and all bids. Final bids are subject to seller approval. Real Estate Purchase Agreements will be required to be signed by all successful parties involved day of sale.
DISCLAIMER: All tract sizes are APPROXIMATE and contingent upon final survey and county approval. Survey to be paid by seller. Inspections/soil borings must be completed prior to day of sale by buyer. For more information regarding inspections, showings or financing, contact Grogg-Martin Auctioneers and Realty.
Cash, Debit/Credit Card, Good Check Accepted
Breakfast/Lunch Available
SHARE THIS AUCTION WITH YOUR FRIENDS
Bid Online at Hi-Bid Address: 112 E Central Ave., LaGrange, IN 46761 End Date to
Property Location: 100 W, Howe, IN 46761 End Date to Submit Bids: October 11, 2022, 6:00pm
PEOPLE ARE TALKING ABOUT US
Always a good place to go to get a item of your choosing.
All the auctioneers and ring clerks and workers are funny, honest, and try their best to get it all right to please bidders and consignees alike!