Loren & Abigail Evans Auction
Auction: Saturday, June 19th, 9:00am
This auction was held June 19th, 2021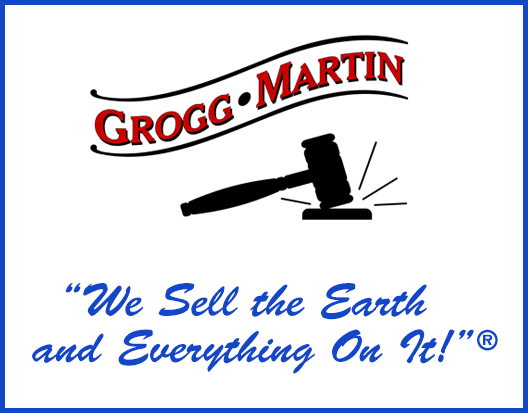 Loren & Abigail Evans Farm & Personal Property Auction
Auction: Saturday, June 19th, @ 9:00am
Address: 10929 Harder Rd, Three Rivers, MI 49093, at location!
Directions: 131 North of White Pigeon to Youngs Prairie Rd., north to Harder Rd… WATCH FOR AUCTION SIGNS!
Sellers: Loren & Abigail Evans
Refreshments Available!
TRACTORS/FARM EQUIPMENT/CAR/BOAT/4 WHEELER
John Deere 5300 w/ 540 loader-Pallet Forks/Bucket-4,582 hours; John Deere 112 Lawn Tractor; John Deer 314 Lawn Tractor; John Deere GT235-630 hours; 2007 Pontiac Vibe – 156,079 miles-5 speed-4 cyl.; Chevrolet V8 Motor on Pallet; DuroMaxx XP 10,000 E Generator; John Deere Pull Behind Tiller; Huskee 35 Ton Pull Behind Log Splitter; Single Axle Utility Trailer; 3 btm. International Plow; Pull Behind Lawn Sweeper; Snapper "Ground Breaker" Rear Tine Tiller; Rabbit Hutch; Chicken Nesting Box; 7' Bush Hog 3 pt.; moveable chicken coop; New Idea Chain Drive Manure Spreader; Dog Kennel 7' high; 3 pt. Auger; 3 pt. scraper blade; Garden Tractor Hay Rake; 100 Gal. Fuel Tank; Steel Gates;
TOOLS/HAND TOOLS/ANTIQUES/PRIMITIVES/HOUSEHOLD/TOYS
Alvarez Guitar; Tool Chest w/ tools; chicken waterers; Snapper Weed Eater; Hydraulic Cylinders; Fencing – Rolls; Craftsman Bench Planer; Husqvarna Weed Eater; Bench Sander; Metal Shelving; Aluminum Ladders; Lincoln Electric Welder; Acetylene Torch; 4' Barn Fan; Electric Spray Tank; Milwaukee Portable Fan; MANY misc. hand tools; Bend Grinder; Antique Propane Cooktop; NUMBERED and un-numbered crocks; Antique Footstool w/ frame; antique bird cage; Grand Father Clock; Middlebury 781 Wooden Chicken Crate; Floor Jack; Wilson Golf Clubs; Wooden Bird Houses; Gas Cans; DeWalt Skill Saw; Wheel Barrow; Buddy Heater; DeWalt Impacts/Sawzall; Chains Saws; Radio Flyer Wagon; John Deere Wagon; Many Steel Toys;
BOAT/FISHING/DECOYS/HUNTING EQUIPMENT
Shell Lake Fishing Boat w/ trailer; Several Deer Tree Stands; Johnson 25 Sea Horse Boat Motor; Honda 100 Boat Motor; Champion Range Target; Ice Fishing Equipment; Multiple Rods/Reels/Fishing Equipment; Mercury 4 H.P. Boat Motor; Evinrude Fleetwin Boat Motor; Minn Kota Trolling Motor; Duck Decoys; Shot Gun Shell Reloaders; MANY lead Weights; Ammo crates
This will be an excellent auction with something for everyone! Running 2 rings!
SHARE THIS AUCTION WITH YOUR FRIENDS
Bid Online at Hi-Bid Address: 112 E Central Ave., LaGrange, IN 46761 End Date to
Property Location: 100 W, Howe, IN 46761 End Date to Submit Bids: October 11, 2022, 6:00pm
PEOPLE ARE TALKING ABOUT US
Always a good place to go to get a item of your choosing.
All the auctioneers and ring clerks and workers are funny, honest, and try their best to get it all right to please bidders and consignees alike!