Junior & Teila Klein Real Estate Auction
This auction was held April 15, 2021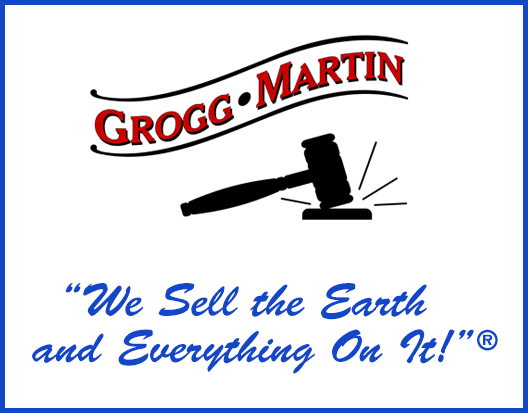 Junior & Teila Klein Real Estate Auction
Auction: April 15th, @ 6:00pm
Address: 6525 N 450 W, Shipshewana, IN 46565, at location!
Directions: State Road 120 to 450 West, North to home… WATCH FOR AUCTION SIGNS!
Open Houses: March 15th & 16th from 5pm – 7pm
Sellers: Junior & Teila Klein
Auctioneer's Note: This is the one you have been waiting for! Beautiful, 3,000 sq. ft. "Miller Brother Builders" built home sitting on 8 acres of Shipshewana countryside. 3 large bedrooms and full bath on 2nd level and brand-new kitchen and master bath on main level. Outside boasts plenty of elbow room with
a 72' x 36' and 70' x 34' livestock barns, feed lots, plus pasture ground and woods!
Terms: BUYER PRE-APPROVAL REQUIRED TO BID! $5,000 non-refundable down day of auction and the balance at closing within 45 days. All taxes prorated and to be verified with buyer. The annual taxes are $1,603.34. Possession day of closing. Announcements day of sale take precedence over printed material.
Sellers and auctioneers have the right to accept or reject any and all bids.
Agency: Grogg-Martin Auctioneers and Realty and staff members are exclusive agents of the seller.
Inspection: Contact Mike Patka for an appointment to view this property if you cannot make it to the open houses. All formal homes inspections must be completed 10 days prior to day of auction.
Buyer Brokerage: Broker participation is welcome! Licensed Broker MUST be present day of sale and day of closing. Agent MUST register buyer(s) with the auction company 24 hours prior to the auction. Contact Grogg-Martin for details.
DISCLAIMER: Prospective bidders are responsible for making their own inspections of the property with regards to condition, environmental, zoning, permits, and any and all other inspections and approvals as may be necessary. All sizes, dimensions, and taxes are approximate.
SHARE THIS AUCTION WITH YOUR FRIENDS
Bid Online at Hi-Bid Address: 112 E Central Ave., LaGrange, IN 46761 End Date to
Property Location: 100 W, Howe, IN 46761 End Date to Submit Bids: October 11, 2022, 6:00pm
PEOPLE ARE TALKING ABOUT US
All the auctioneers and ring clerks and workers are funny, honest, and try their best to get it all right to please bidders and consignees alike!
Always a good place to go to get a item of your choosing.