Lar-Lee Farms Absolute Farm Equipment Auction
Saturday, March 12th, 2022

Starting at 9:00am sharp!
This auction was held March 12, 2022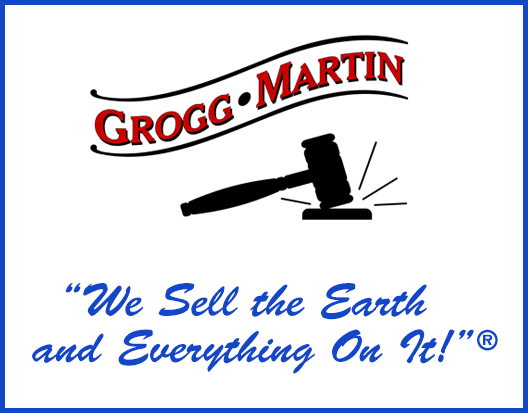 Absolute Farm Equipment Auction
Saturday, March 12th, 2022 • Starting at 9:00 am Sharp!
Owner: Lar-Lee Farms, Inc.
Cash, Check, Credit/Debit Card Accepted • Food Available
COMBINE • TRACTORS • CAR • TRUCK • POP UP CAMPER
1991 New Holland TR86 Combine, clean and in very nice condition, 3,577 operating & 2,293 separating hours, Ford 678 Engine; 20' New Holland Grain Table w/cart; 643 John Deere Corn Head w/cart; 1998 Ford New Holland 8560 Row Crop Tractor, very clean and good running, 3,457 hours, quick attach, axle duals, will come with all weights; Allis-Chalmers B narrow front tractor w/underbelly drive sickle bar; Farmall 300 narrow front, runs good and good rubber; Shasta Pop-Up Camper; Chevrolet C60 Grain Truck, miles unknown, big block Chevy; 1992 Chevrolet Caprice Sedan, runs good, 140,000 miles
GRAVITY WAGONS • HAY WAGON • GRAIN AUGER
Parker Wagon; J&M Box with Gehl running gear; Kewanee Gravity Wagon, solid!; Ficklin Model 435 Gravity Wagon; White 6106 Planter w/White 5100 Splitter; Killbros Gravity Wagon; U&M Gravity Wagon; Hutchinson 8" x 33' PTO Auger, nice!
IMPLEMENTS • SPRAYERS
White 255 Disk with drag; FAST 45' Pull Behind Sprayer; Field Spray Tank Pull Behind; International 35 Sidebar Rake; Furst Harrow; Hiniker 5000 Cultivator
MISC. FARM EQUIPMENT
Poly Tuff Water Tank; Hay Feeders; Round Bale Feeders; Filson Cattle Chute; Farrowing Crates; Silo Shuttle; Anhydrous Tool Bar; Will most likely have 3-5 hay wagons full of misc. tools, etc. selling off of wagons
SHARE THIS AUCTION WITH YOUR FRIENDS
Learn More at Homesnap $289,900 Address: 112 E Central Ave., LaGrange, IN 46761 0.38
Property Location: 409 & 411 Third St., Howe, Indiana 46746 $375,000 Year Built: 1861
Property Location: 413, 415 & 417 Third St., Howe, Indiana 46746 $275,000 Year Built: 1861
Saturday, April 1st, 2023 Topeka Livestock Auction 601 E Lake St, Topeka, IN 46571 4
Property Location: 10975 E 600 N, Orland, IN 46776 Auction Date: March 11th Lot Size: 20
PEOPLE ARE TALKING ABOUT US
Always a good place to go to get a item of your choosing.
All the auctioneers and ring clerks and workers are funny, honest, and try their best to get it all right to please bidders and consignees alike!