Lar-Lee Farms Absolute Farm Equipment Auction
Saturday, March 12th, 2022

Starting at 9:00am sharp!
This auction was held March 12, 2022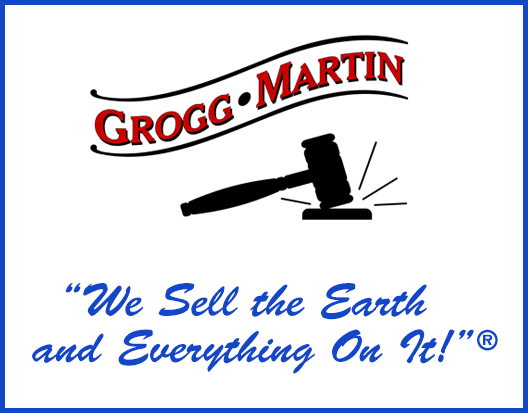 Absolute Farm Equipment Auction
Saturday, March 12th, 2022 • Starting at 9:00 am Sharp!
Owner: Lar-Lee Farms, Inc.
Cash, Check, Credit/Debit Card Accepted • Food Available
COMBINE • TRACTORS • CAR • TRUCK • POP UP CAMPER
1991 New Holland TR86 Combine, clean and in very nice condition, 3,577 operating & 2,293 separating hours, Ford 678 Engine; 20' New Holland Grain Table w/cart; 643 John Deere Corn Head w/cart; 1998 Ford New Holland 8560 Row Crop Tractor, very clean and good running, 3,457 hours, quick attach, axle duals, will come with all weights; Allis-Chalmers B narrow front tractor w/underbelly drive sickle bar; Farmall 300 narrow front, runs good and good rubber; Shasta Pop-Up Camper; Chevrolet C60 Grain Truck, miles unknown, big block Chevy; 1992 Chevrolet Caprice Sedan, runs good, 140,000 miles
GRAVITY WAGONS • HAY WAGON • GRAIN AUGER
Parker Wagon; J&M Box with Gehl running gear; Kewanee Gravity Wagon, solid!; Ficklin Model 435 Gravity Wagon; White 6106 Planter w/White 5100 Splitter; Killbros Gravity Wagon; U&M Gravity Wagon; Hutchinson 8" x 33' PTO Auger, nice!
IMPLEMENTS • SPRAYERS
White 255 Disk with drag; FAST 45' Pull Behind Sprayer; Field Spray Tank Pull Behind; International 35 Sidebar Rake; Furst Harrow; Hiniker 5000 Cultivator
MISC. FARM EQUIPMENT
Poly Tuff Water Tank; Hay Feeders; Round Bale Feeders; Filson Cattle Chute; Farrowing Crates; Silo Shuttle; Anhydrous Tool Bar; Will most likely have 3-5 hay wagons full of misc. tools, etc. selling off of wagons
SHARE THIS AUCTION WITH YOUR FRIENDS
Bid Online at Hi-Bid Address: 112 E Central Ave., LaGrange, IN 46761 End Date to
Property Location: 100 W, Howe, IN 46761 End Date to Submit Bids: October 11, 2022, 6:00pm
PEOPLE ARE TALKING ABOUT US
All the auctioneers and ring clerks and workers are funny, honest, and try their best to get it all right to please bidders and consignees alike!
Always a good place to go to get a item of your choosing.