2021 Bi-Annual Spring Equipment Consignment Auction
This auction was held April 3, 2021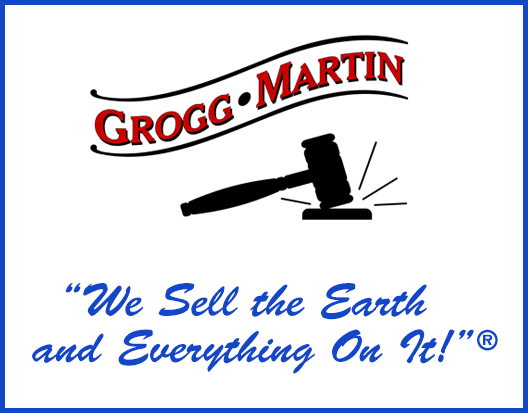 2021 Bi-Annual Spring Equipment Consignment Auction
Located at the Topeka Livestock Auction
Saturday, April 3, 2021 • Starting at 9:00 am Sharp!
Accepting Consignments Now!
Email pictures and description to:
groggmartinauctioneers@gmail.com or call us at 260-350-7331
Free Advertising Deadline: March 20th!
Check-in Dates: MARCH 29-APRIL 2 • 8am – 6pm each day
TRACTORS/TRUCKS/TRAILERS/MOTORCYCLE/MOWERS
John Deere 2510 Gas-Restored-Narrow Front; 2003 Hawkmaster 39' Hopper Bottom Semi Trailer-Good tarp; 2015 Road Boss Gooseneck Trailer-Dual Axle, Dual Wheels, drop deck w/ramps; TOMOS Revival 50CC Moped; John Deere Z95 Zero Turn-72" Deck-New Rear Tires; John Deere 757 Ztrack zero turn mower 60" deck 933hrs; Small Boat Trailer; 12′ homemade 6' wide-lights-no title; Case IH JX1075 C-like new! Woods BB600X Brush Mower-NEW
SPREADERS/SPRAYERS/SKIDLOADERS/POWER EQUIPMENT
CASE SV185 Skid loader; Gehl 175 Manure Spreader; CO-OP Auto Wheel Antique Manure Spreader; Hule Liquid Manure Spreader.
TILLAGE/PLANTING EQUIPMENT
John Deere 494A-4 Row Corn Planter; International 14' Disk; Brillion 15' Cultimulcher; International 5100 Soybean Drill; 12' New Idea Lime Spreader with Seeder; 12' Kewanee Disk.
COMBINE/HAY/FORAGE/MIXERS
John Deere 7700 Combine-404 Turbo-Hydrostatic-30.5-32 tires-4600 hours-Harvested fall 2020 and always shedded; New Holland BR7070 Gehl 99 Forage Blower; Kilbros Gravity wagon; Hay Wagons/Flat racks; Ford Baler; Ford side Hay rake; 6' Box Grader; New Holland Super 69 small square baler; Heston 1091 Haybine; 16' Aluminum Elevator; Corn Drag; 2009 Jay lor mixer 4405 front conveyor scales.
BRAND NEW "BIG DOG" ATTACHMENTS
84″ Skid Steer Rock & Brush Grapple; 80″ Skid Steer Rock & Brush Grapple; 75″ Skid Steer Rock & Brush Grapple; 66″ Skid Steer Rock & Brush Grapple; Skid Steer Root Grapple; 84″ Skid Steer Rock Bucket; 80″ Skid Steer Rock Bucket; 75″ Skid Steer Rock Bucket; 66″ Skid Steer Rock Bucket; 72″ Skid Steer Brush Mower; 80″ Skid Steer Brush Mower; 2 sets of pallet fork extensions; 2 Receiver hitch skid steer trailer movers; 4 weldable quick attach plates.
MISC./POWER UNITS/IMPLEMENT ATTACHEMENTS/AUGERS
500 gal. water tank; Electric Goat/Lamb Walker; Lamb/Goat Chute; Aluminum, wood, and Metal goat/lamb stands; wagon loads of primitive antiques; 8' Truck Flatbed; 10 Bolt dual hubs off a J.D. 7830; Case IH wheel weights; Pair-10 Bolt dual hubs off of J.D. 7830; Mark Master 2100 Sprayer Foamer; 10' Fertilizer Auger; Frost Free water hydrant; 16' wooden gates; 5 gallon 6-18-5 Liquid Fertilizer; Pax Hog Feeder; 8' Round bale hay feeder; 7.5' Snow Blade made for cat.1 3 point; 5.5' quick attach manure bucket; 2 wheel farm trailer with stock rack; wooden high wheel wagon-chassis only-disassembled; wooden buggy wheel for lawn ornament; new part of roll of woven wire fence & barb; antique wheel lift for old wooden wagon; oblong fuel drums- approx.. 300 gal; Approx. 20-glass barn window panes-starting 12 "x 14″; 20 lb propane tank-use as an air tank; 1/2 spool of 12.5 gauge galvanized wire; Scott Accu Green 3000 drop fertilizer spreader-22 inches; 6 ton Honeyville bulk bin; 2-four hole, 2-two hole and 1 single hole MiraFount water fountains.
Much more still on the way! Turn your used equipment in to CASH and consign today!!!
SHARE THIS AUCTION WITH YOUR FRIENDS
Bid Online at Hi-Bid Address: 112 E Central Ave., LaGrange, IN 46761 End Date to
Property Location: 100 W, Howe, IN 46761 End Date to Submit Bids: October 11, 2022, 6:00pm
PEOPLE ARE TALKING ABOUT US
Always a good place to go to get a item of your choosing.
All the auctioneers and ring clerks and workers are funny, honest, and try their best to get it all right to please bidders and consignees alike!