THE HOSTETLER TEAM
YOUR CRAZY EXCEPTIONAL REALTORS®
Cynthia and Kara stand for care and concern in real estate.
As REALTORS®, We take great pride in our work and helping people. We handle everything with the utmost care and concern. We don't just say the word "service", We live it and do it. Working together, we will achieve your goal! We consider it an honor to be interviewed for the position of your REALTOR®. We will never lose sight that our integrity, loyalty, understanding and accountability are what makes us stand out from everyone else. This is our career, not a part time hobby. We will strive to serve you beyond your expectations. Our goals can only be reached if we properly fulfill yours.
Cynthia Hostetler
I grew up in Lagrange County area and graduated from Westview High School. My husband Brad and I have one daughter Kara and a granddaughter, Olivia. We have been residents of Shipshewana for over 30 years and love the rural Northeast Indiana lifestyle.
Experience
I have been a REALTOR® for over 15 years. My daughter, Kara Rosentreter, has joined me and we are now The Hostetler Team!
Professional Memberships
CAS NAR REALTOR®
Designations & Certifications
CRS – Certified Residential Specialist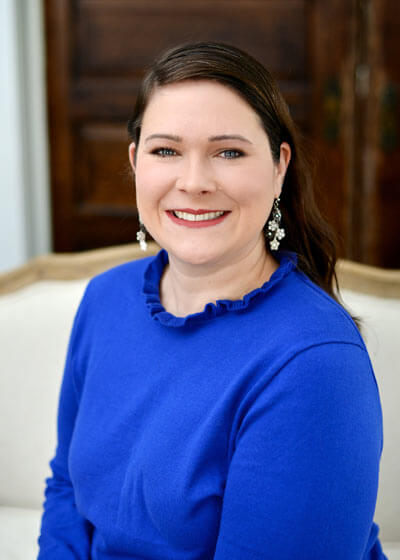 Kara Rosentreter
I live in and grew up in Shipshewana. I am a single mom of a beautiful little girl. We have two cats and a dog that we have rescued. I am a Christian and love teaching my daughter about God and watching her grow in her faith. I love learning and am always trying something new. I enjoy crafts, concerts, video games, board games and working out! I enjoy being able to help clients achieve their goals and move forward with their lives. I look forward to hearing from you and helping you achieve your real estate goals!!!
Experience
I am a licensed Real Estate Broker. I have joined my mother Cynthia Hostetler and we are now The Hostetler Team! Together we have over 15 years of real estate experience. I also have my B.A. in History and have my Masters in Business Administration. I enjoy being able to help clients achieve their goals and move forward with their lives.
Education
I have my Associates in General Studies, my B.A. in History and my Masters in Business Administration.
Both Cynthia and Kara were exceptional in every area during the selling process. They were knowledgeable and professional giving appropriate wisdom when requested. Even in the midst of uncertainty during the process, clear and transparent communication was quick and on point. We will not hesitate to recommend Cynthia and Kara to our friends and colleagues in the event that a REALTOR® is needed in their service area.
Kara and Cynthia were great to work with! This was my first home purchase and I wasn't sure what to expect but they were always there to answer questions and kept me updated on the process. Would recommend them to anyone wanting to purchase or sell their home.
The Hostetler Team does not disappoint! The level of professionalism and prompt service offered by Cynthia and Kara is very impressive. During our showings, and through the whole buying process, it was obvious how enthusiastic and devoted they are for their customers, and these showings were always done promptly to the point that it almost seemed that they cleared their schedules just for me! Rely on the market knowledge this team has for your next purchase or sale; you'll be glad you did!
After meeting with a couple of real estate agents we picked Cynthia as our agent of choice. For several reasons… For her expertise in the local real estate market. For her assessment of what the property should be priced at (she was the middle price agent). The houses she compared ours to were the closest to the house we were selling versus the other agents. Compared to the other agents, her advice made the most sense. Cynthia was very available to keep us up-to-date, to answer questions, and help us in any way she could. Years ago I sold a house, and Cynthia was one of the REALTORS® who appraised it. We are very happy with our choice of REALTORS®. Cynthia and Kara did a great job.
PEOPLE ARE TALKING ABOUT US
Always a good place to go to get a item of your choosing.
All the auctioneers and ring clerks and workers are funny, honest, and try their best to get it all right to please bidders and consignees alike!