This auction was held September 19th, 2020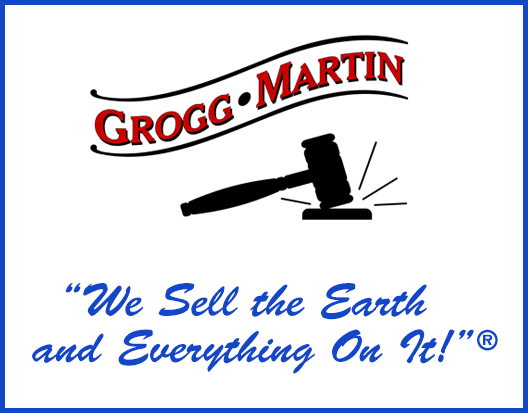 Art Hart Personal Property Estate Auction
September 19th, 2020, 9:00am sharp!
From U.S. HWY 6/ST RD 3 in Kendallville, south on 3 to 1000 E, North to Home.
Cash, Check, Debit/Credit Cards Accepted, Food Wagon Will Be Onsite
All items will be outside in an open-air environment. All auction goers are asked to adhere to 6' social distancing.
Contact us today to consign and for details or give us a call at (260) 350-7331 
TRACTORS • BOAT • 4 WHEELER • WAGONS
International 1086 Tractor w/ dual axles – 5969 hours; International 856 Custom Narrow Front End; Allis Chalmers WC45 – Non Running; Gravity Wagons; Polaris Cyclone 250 X Four Wheeler; John Boat w/ motor; 16 International Suitcase Weights
HAY • FORAGE • FEEDERS
New Idea Hay Elevator; Case IH 8440 Round Baler; New Holland Side Bar Rake; New Holland 355 Feed Grinder; Corn Drag w/ electric motor; 50' Dairy Belt Feeder w/ electric motor; New Holland 488 Haybine; New Holland 276 Hayliner Baler; Pull Type New Holland 456 PTO Sickle Bar Mower; Hay Trough; New Holland 679 Manure Spreader; Automatic Calf Water's; Hog Farrowing Crates
TILLAGE • PLANTING • IMPLEMENTS
John Deere 825 Field Cultivator; McCormick 5 Bottom Plow; International McCormick Drill; International Model 56 – 4 Row Corn Planter; White 549 – 6 Bottom Plow; International 510 Drill; 3 Point Auger; 3 Point Blade; John Deere 7000 – 4 Row Corn Planter; White Chisel Plow; Kewanee 1010 Batwing Disc; PICO 290 12' Disc; John Deere Disc; Kewanee 30' Batwing Cultipacker
TOOLS • HOUSEHOLD • MISC
Pull behind lawn sprayer; (2) Large Buzz Saws – 30" Blades; (3) Cracker Wheels); Many Shop Tools/Household to numerous to mention!!!
SHARE THIS AUCTION WITH YOUR FRIENDS
Bid Online at Hi-Bid Address: 112 E Central Ave., LaGrange, IN 46761 End Date to
Property Location: 100 W, Howe, IN 46761 End Date to Submit Bids: October 11, 2022, 6:00pm
PEOPLE ARE TALKING ABOUT US
Always a good place to go to get a item of your choosing.
All the auctioneers and ring clerks and workers are funny, honest, and try their best to get it all right to please bidders and consignees alike!